Posted by Aaron on January 12, 2018
Polyform A Series Buoys | Taylor Made Tuff End Buoys
The familiar iconic round inflatable buoys are surprisingly versatile and durable. These classically red buoys are sometimes unofficially called ball fenders or buoy balls. In addition to their obvious use as buoys, they have become permanent honorary members of the fender family as well.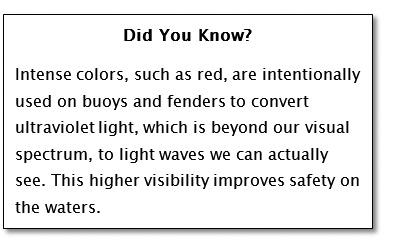 Rumors of their near-invincibility over the years have sparked many failed attempts to test their elusive limits. Stories are told of curious fishermen ramming these buoys up against harbors, to no avail, to see if they could make them explode. When used with large boats and yachts, their extreme strength, provides optimal protection. Furthermore, their round shape gives maximum standoff, necessary for large boats. Whether yachting for pleasure or commercial fishing, large boats need reliable buoys and fenders, and both Talyor Made and Polyform inflatable buoys have proven themselves to be more than capable of handling the challenge. Just search for Polyform A Series Buoys, or Taylor Made Tuff End Buoys and read the reviews.These herculean beasts are ideal for any number of tasks including but not limited to: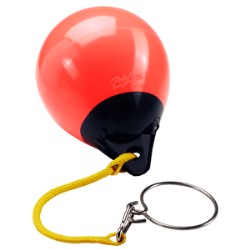 Rafting up with other boats
Mooring the in harsh conditions
Boat fenders
Marker buoys
Floats for fishing nets
Floats for crab traps
Do you have another use for inflatable buoys that wasn't mentioned? Please comment and share your story.
So you ordered one, and to your surprise it arrived all sad, wrinkled, flat, and deflated. Never fear. Just watch our short video on how to inflate your buoy.