4th Oct 2019 | Posted by Savvy Boater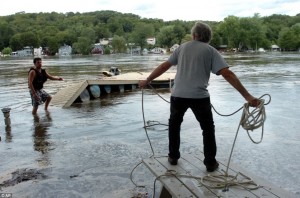 During the pleasant days of autumn, it's easy to forget how much damage winter ice can cause. However, this is a great time to start thinking about protecting your boat, dock or marina from winter storm damage with a deicer. Benjamin Franklin wisely said "an ounce of prevention is worth a pound of cure". At SavvyBoater, we've helped hundreds of boat, dock and marina owners protect their property. The two most common frustrations both come from waiting to act.
While installing an Ice Eater or de-icer can be fairly simple, a number of customers wait to act and end up installing their de-icer in adverse weather. One of our customers was protecting an observation platform in a shallow wetlands area. We were able to help him design a system that worked for his unique situation, but he waited and ended up having to wear a dry suit to install it. The next year, he decided to try a lower HP unit to reduce the area of open water he was creating. This time the order came in early September, when he could receive and install his unit in warmer water!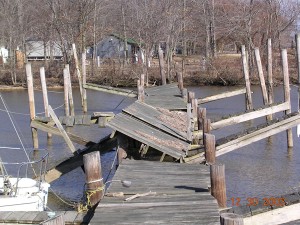 The first major Arctic front that rolls down each year usually brings a spate of customers looking for an Ice Eater or de-icer in a real hurry. The typical de-icer weighs from 30 to 50 pounds and often costs $100 to $200 to express ship. We ship a lot of de-icers, get VERY good rates and pass these on to our customers. Many people underestimate what FedEx and UPS charge for expedited shipping so they are stunned to see the final quote. This leaves them deciding between paying for expedited shipping or risking damage to their unprotected boat, dock or marina.
When a severe storm strikes, there can be a massive spike in demand. That spike can wipe warehouse stock in a matter of days, and also severely deplete manufacturers stocks. Ultimately some customers may be unable to get the de-icer they need at any price. Folks that bought and installed their de-icer in the autumn were happily ice free while their less prepared neighbors were scrambling for a way to save their boats, docks and marinas from destruction.
If you're considering adding a Kasco De-icer or a Power House Ice Eater, NOW is the time to act while supplies are at their peak and prices are the lowest of the season.