4th Nov 2019 | Posted by Savvy Boater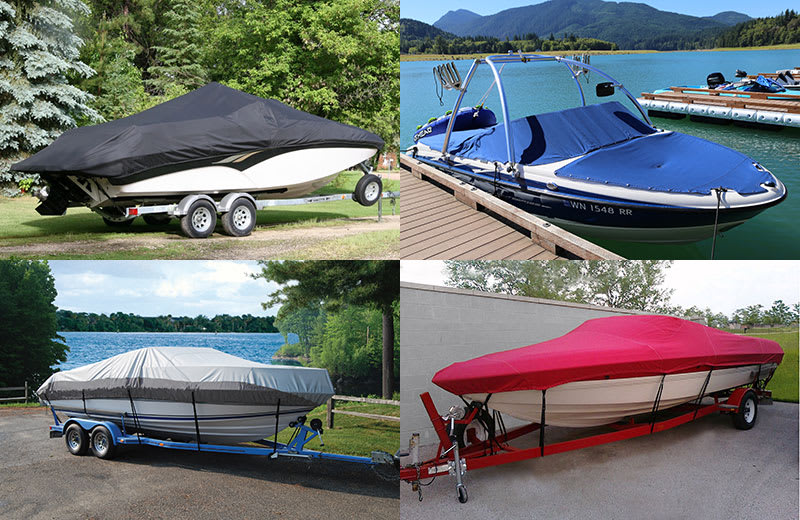 A boat cover is an important and significant investment for a boat owner to make. Finding the right boat cover is even more crucial. One key step to finding the right boat cover is to determine your boat's actual length and beam width.
Sounds easy right? Most people's first instinct is to consult their owner 's manual. That 's a smart place to start but over the years we 've learned that what is stated in your owner 's manual doesn 't always match up with your boat 's actual measurements. One of our co-workers purchased a 12′ aluminum fishing boat, but an actual measurement of his boat turned up to be 13 '2″. That's a significant difference in cover size and reiterates the importance of finding the right boat cover.
The moral of the story here? Don't rely solely on the literature. Inaccurate measurements can lead to gaps in coverage, poor fit and unsightly bagging which may end up costing you more time and more money in the long run.
To ensure that you are correctly measuring your boat, follow these tips and guidelines:
#1. Measure from the point of the bow to the center of the transom.
If you have an O/B motor, do not add the length of the motor in your measurement. Oftentimes a separate or attached motor cover is included with the boat cover.
#2. Measure the beam width at the widest point of your boat.
#3. Measure in a straight line.
One of the biggest mistakes we see our customers make is measuring up and over windshields or other accessories on their boat. Boat covers are designed to accommodate these features so if you measure up and over the windshield you will end up adding unnecessary length to the cover (which results in a baggy fit).
#4. Measuring by yourself? Use this tip:
Gather up a few 2×4's (or anything that would be a good sight marker) and a tape measure. Place one of the 2×4 's at the point of the bow and one at the back of the transom. Carefully move the 2×4's out horizontally until you clear the width of the boat. Then take a tape measure and measure the distance between the 2x4's to find your centerline length. Repeat this process for the width.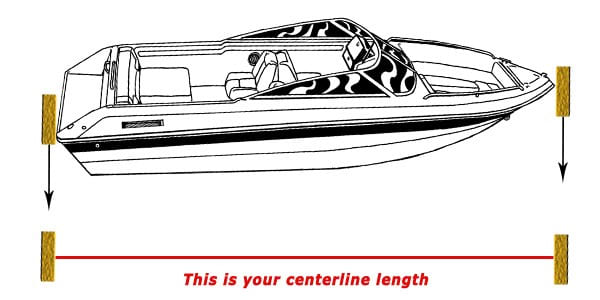 Have questions? Talk with one of our representatives via chat, e-mail, or toll free at 866-560-1330. We are always happy to help!