Boat Shelters and Covers by Navigloo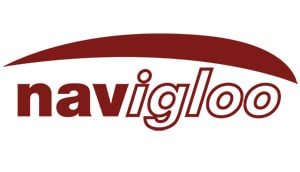 Navigloo boat shelters are more popular than ever! Boat owners across North America proudly claim ownership of THE ONLY ALL-IN-ONE BOAT STORAGE SOLUTION on the market today


Patented in Canada and the U.S.
Best customer service
Made in Canada
Safe, simple and economic way to store your boat
shop categories

customer testimonials

"The tarp has survived one hash winter I think this product is a great buy!!! It comes with everything you need to cover a 17 foot bowrider with outboard, I was very pleased with setup and takedown and just the wear of the tarp after one year. I will give this product 4.5 out of 5 stars!" — KLAY

"Best cover for the money and great design too. I own my boat for 12 years now and I went thru so many different kinds of boat covers until I found Navigloo." — Chin - Massachusetts, USA

about Navigloo

Founded in 2004 by a family of boat enthusiast, Les Industries Iverco Inc. is the only company with a patent for this type of innovation, and is gaining recognition for the quality and importance of its invention. Our research and development team is constantly researching new products and applications which allow us to respond to growing customer demand.

Our goals: To simplify boat & RV storage safely, and make it available to everyone.

Les Industries Iverco Inc. specializes in manufacturing storage solutions with its Canada-USA patented Navigloo Shelter System.