Michigan Wheel boat propellers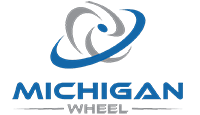 Michigan Wheel has established a reputation for durable, dependable products over the last 100 years. They use innovative technology and special corrosion-resistant blade coating to create a unique high-quality propeller for a wide variety of boats. You can count on Michigan Wheel to supply premium quality, reliable propellers to unleash your boat's full potential.

find Michigan Wheel propeller


Please copy the part number from the Search Result into the Search Box in the upper right corner.

customer testimonials

"This propeller is a good value for the price. It was easy to install, and makes it very easy to pull slalom skiers out of the water." — Boat Man, from Flagstaff, AZ

"Absolutely perfect. The propeller went on in 5 minutes and operates perfectly." — Shorething, from Cape Cod, MA

about Michigan Wheel

Whatever your particular demand, Michigan Wheel can fit you with the right hand-crafted propeller. Offering a variety of different stainless steel and aluminum propellers, Michigan Wheel caters to the detailed and sophisticated needs of recreational, commercial, and government marine vessels. The unmatched performance and wide variety of styles of Michigan Wheel propellers offers boaters a single source for boat props that are custom made for every kind of craft in the water.

They even offer The Michigan "M" Series, which is globally sourced to give the Michigan line a highly competitive offering for the global market. This series is globally sourced as the economically advantageous standard series propeller line. The "M" are manufactured to Michigan Wheel Marine tolerance and hub dimensional standards, making them superior to other similar propellers. This is just one example of the many exclusive and high-powered propellers Michigan Wheel has to offer.

For over 100 years, they have perfected the philosophy of applying both machine and hand operations – each in the areas where it excels. If you are looking for a propeller that has been trusted for years on end, comes in many different sizes and variations, and is very easy to repair, Michigan Wheel is the brand for you. These time-tested innovative designs are made to fit your precise wants and needs, so that your boating experience is the best it can be.

Michigan Wheel has established a reputation for durable, dependable products.