Posted by Aaron on 9th Feb 2018
The problem with having favorite secret getaways is that the more you talk about them, the less secret they become. And yet, it's impossible not to talk about them. Sharing these natural wonders with others is almost as natural as breathing. And yet you dread the day when you go there only to find the once quiet beauty of this place teaming with vacationers. Despite feeling like you have some sort of claim to this place, you reluctantly realize it is now time to share with the multitudes. Being a native born and raised Oregonian myself, I know this problem well. So with that said, let's take a look at some of the "worst" boating spots in Oregon.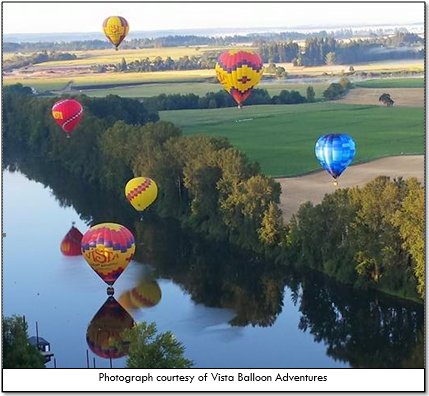 Willamette River: Newberg Pool – Home to what some local wakeboard enthusiasts dub as "wakeboard alley" this section of the Willamette River stretches from the city of Newberg to the Willamette Falls. Many boaters describe the water as being so calm that it is "lake-like," hence its appeal to wakeboarders and water-skiers. Of course, spring fishing for chinook salmon is also a major attraction. If you happen to be out in the Newberg part of the river, be sure to look up for a chance to glimpse an idyllic troop of hot air balloons floating overhead. And while you're there, you might as well take three hours off from the water and spend a little time in the sky with Vista Balloon Adventures. Wakeboarding, waterskiing, fishing, hot air balloons… if that doesn't convince you to avoid this river, then I don't know what will.
Hagg Lake – Technically it's a reservoir, but that's beside the point. It's just west of the city of Forest Grove and is stocked with an assortment of fish, such as rainbow trout. Besides fishing, it's also a great place to waterski, wakeboard, or just boat around with friends and family. If for some reason you need a break from the water, there are 15 miles of trails to explore. What most Portlanders really love about Hagg Lake is its abundance of rich and diverse wildlife, while only being a short drive from the city. It's perfect for day trips. I mean it's terrible. Who wants to have such close access to a beautiful lake? It's definitely one of the "worst."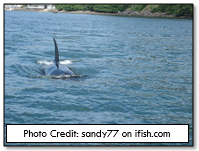 Nehalem Bay – This buffered estuary provides calm waters surrounded by forests and it's a favorite of local fishermen. Salmon anglers spend their summers here as chinook salmon return to the river and coho salmon return to the bay right after the chinook have passed through. Such dense salmon activity has even been known to attract an orca family or two into the bay on rare occasion. I just can't imagine why anyone would want to visit Nehalem Bay.
Detroit Reservoir – It's known as Detroit Lake to those of us who grew up camping and boating here. Every summer, my parents would drag us kids out camping to Detroit Lake for a week of fishing, swimming, and exploring the lake on our WaveRunner, often with a water skier in tow. As you can imagine it was pure torture; I recommend looking for another spot for your boating and fishing.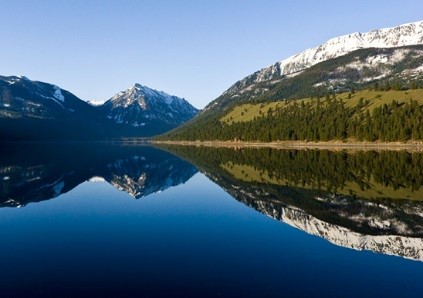 Wallowa Lake – Located in Eastern Oregon, Wallowa Lake is five miles long and about a mile wide at the foot of the Wallowa Mountains. Those who vacation here spend their time waterskiing, fishing, hiking, and even scaling the mountain. This place always makes me think of a line from one of my favorite books, A River Runs Through it and Other Stories by Norman Maclean. "And the mountains… poems of geology stretching beyond boundaries and seemingly beyond the world." Indeed, you're better off going elsewhere.
There you have it, these are the five "worst" places to go boating and fishing in Oregon.
All joking aside though, I am without a doubt, truly fortunate to have grown up in a state so full of natural wonders. I am even more fortunate to have had so much access to these places. As much as I don't want to see my favorite getaways overrun with too many people, I also feel that such beauty should be shared. So If you're looking for an absolutely stunning place to go boating and fishing, take a look at Oregon because you'll find it all here.
So what are the "worst" destinations in your state for boating and fishing? Please feel free to comment. I know you want to share. Or ask me any questions about my five "worst" places. I would be happy to give you any information that I didn't have the chance to include.